Never mind the economy, the environment, Europe, or the local elections, Boaty McBoatface stole their  thunder, providing at the very least some solace in otherwise cheerless times.  For those who missed all the fuss, the story was about the naming of the new British Polar Research ship (a ship, not a boat by the way),  which we have just learnt will now be called 'Sir David Attenborough' instead.  However, its submersible will be given the vox populi name, though this consolation prize doesn't seem to have been well received by those who voted for Boaty.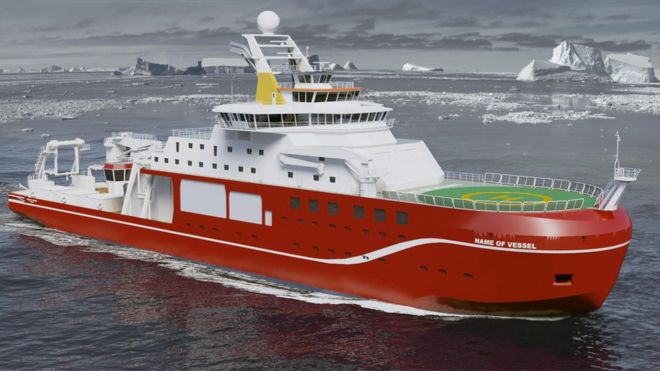 With so much media attention there is no need for me to go into the details.   My question is instead a simple one.   Was this exercise a success or a failure?  I have heard praise and criticism in equal measure.   There are those who say that it has been a PR triumph, raising the profile of science and more, with detractors telling it was a waste of time and money that did nothing for science except trivialising it.   I believe there was a page where you could have learnt more about the vessel and its purpose, but I am afraid I don't know whether driving traffic to it was the sole objective of the operation.
And here is the nub of the argument.  If the objective was as simple as getting people to land on a page or talk about the ship then I guess this exercise was successful.  But what about raising the profile of NERC and science?  I read very little of scientific concern in the countless online articles I saw.  Did the campaign reach the right audience (which one)?  I wish I knew more about the criteria used to measure its performance, but I have no clue. For this reason my mind – and I suspect that of most other digital communication geeks –  is full of these questions.  In truth, the social media ecosphere is still for many marketers a lesser known galaxy, one with its own quirky rules, where the paradigms of old sit less comfortably with those of today.   Above all, social media is an environment in which the pendulum sways very quickly from triumph to disaster.
I would like to think that SMART criteria were used as these should always define all marketing operations.  But as I have no idea what the objectives were I can't shed any light on this point.  I sincerely hope that someone at the Research Council or elsewhere could do so soon, not just to satisfy my own idle curiosity, but because regardless of whether this  was a success or a failure there are certainly good lessons to be learnt from it.