See on Scoop.it – PR, Social Media and Marketing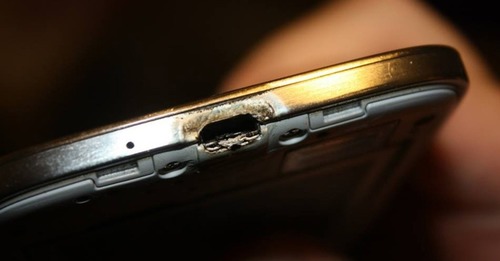 A consumer attempting to get a replacement for a damaged Galaxy S4 smartphone details what he claims is a disturbing response from Samsung.
Maurizio Fantato's insight:
One never ceases to be amazed by the crass approach of some organisations to basic customer service matters like these and their uncanny ability to turn minor issues into full blast PR crisis.
In this specific instance a call from a competent and senior manager, plus if warranted a brand new phone in the shortest possible time, might have averted this flood of negative publicity.  The opposite might even have happened, with a media savvy customer like the one in question broadcasting his pleasure at Samsung's service and therefore generating a heap of positivity which would no doubt have resulted in higher customer satisfaction and sales – all at a cost of a few hundred dollars.  As it happens it's now become  instead the proverbial David and Goliath's battle, and we all know that as customers we are instinctively drawn to support all Davids.
We shall never know how much this debacle will end up costing Samsung, but for sure it will cost them a hell of a lot more than if they had thought long and harder about PR in the first instance.
See on mashable.com